Coloured Low Noise Tape
Coloured Low Noise Tape in 48mm wide x 66m long as well as 25mm in Green if needed.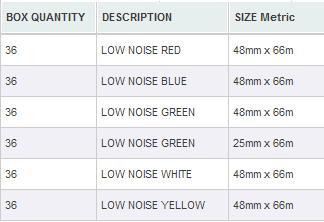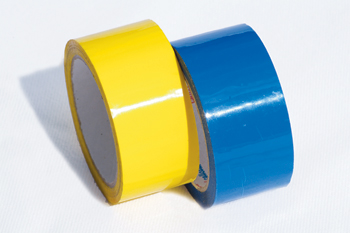 Low noise sealing tape is exactly what the description says.  If you need to seal boxes with a tape gun or by hand, in an office, shop or space where other people don't want to be disturbed by the noise of the tape gun, we can supply Low noise sealing tape.
Low noise tape comes in
Red
Blue
Green
White
Yellow

See the full range of products on the right for all your cardboard cartons, plastics and paper packaging both large and small, trade and retail, new and even used options for simple storage.  If you are unsure of your products carton requirements, we are here to help.
Contact us for prices for your coloured tape.