Crossweave Reinforced Tape
Crossweave Reinforced Tape from Ipswich Packaging.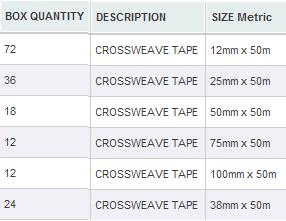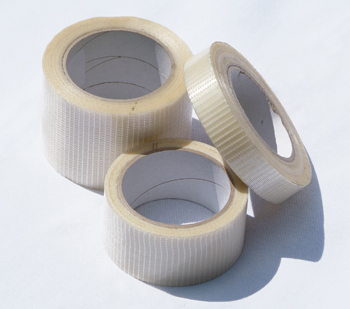 Box quantity's can be split.
50m reels 12mm – 100mm
National delivery from stock.
Rapid  UK  delivery…
Contact us for prices.
Crossweave is a reinforced tape ensuring a high tensile strength. Suitable for strapping heavy duty cartons or bundling pipes etc.
This is the tough tape for the tough packaging job in the office, warehouse or out on site.
Why not ask us for a free gun with your adhesive tape order?  We supply tear resistant low noise tape suitable for most general packaging requirements as well as stocking 'fragile handle with care, glass handle with care, this way up, contents checked and sealed' and custom printed tapes.
Contact us for prices for your crossweave reinforced tape